See the Danish edition too: Seneste nyt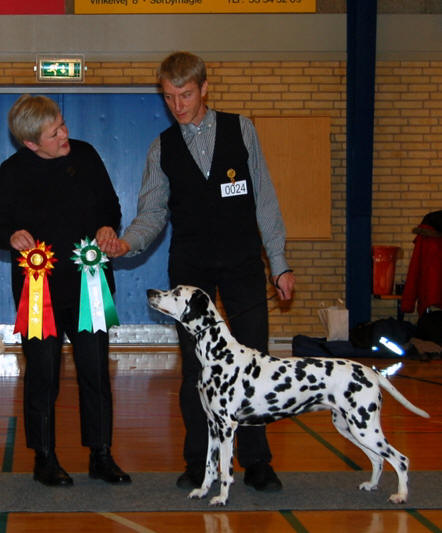 FRIHEDENS PRINSESSE PHREGNE - Sally - won her 12th championtitle this year and she was TOP BITCH 2013 as well.
(Multich Bell-A-Mir's Elegant Envoy x Danish Spots Ena Spotted Liberty).
Congratulations to owners Erik W. Olsen and Erik C. Larsen! So well done.
Sally's pedigree name is now:
INTCH, DKCH, SECH, NOCH, FICH, NORDCH, DECH, DEVDHCH, CZCH, HRCH, ATCH, CLUBCH, KBHV10, DKV11, DEVDHESG10 Frihedens Prinsesse Phregne.
Furthermore she is top bitch twice and has a life long qualification to Crufts.